Copper ore resource overview:
Copper (Cu) has a cultural significance as it was the first metal used by man (probably as early as 7000 BC). Neolithic man mined native copper and used it as a substitute for stone; its malleability enabled easy shaping of tools by beating it. Copper was smelted as early as 3500 BC at Timna in Israel. Its property of alloying with other metals (particularly tin) was discovered about 500 years later and heralded the Bronze Age, which started in southern Europe between 3000 and 2500 BC.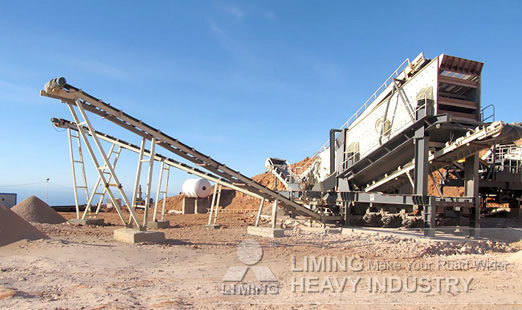 Copper ore beneficiation machines introduction:
As is well known that, the Copper ore beneficiation process technology has a better improved with the rock ore mining industry development in recently years, Liming heavy industry supply the metallic and non-metallic ore beneficiation process can meet the demand of our customers, they are widely used in iron ore, manganese ore, nickel ore, tin ore, gypsum, Silicon carbide powder and other material crushing and grinding process plant.
Compare to the traditional beneficiation process which is only used the ball mill to crushing the material, the new type Copper ore beneficiation process adopt the crushing equipment to do the first stage crushing work instead of the ball mill, so as to we can improve the production efficiency greatly.
if you want to know more details about our copper ore beneficiation production line, please send for your email to [email protected] and your demand should be told detail.
we are looking forward to cooperate with you.