In generally speaking, sand making processing plant including the wet and dry tehcnological processing plant.We supply all kinds of sand making machines such as the vsi sand making machine, vsi5x sand making machine, sand washing machines, sand jaw crusher, sand impact crusher, sand cone crusher hcp220 and other equipment.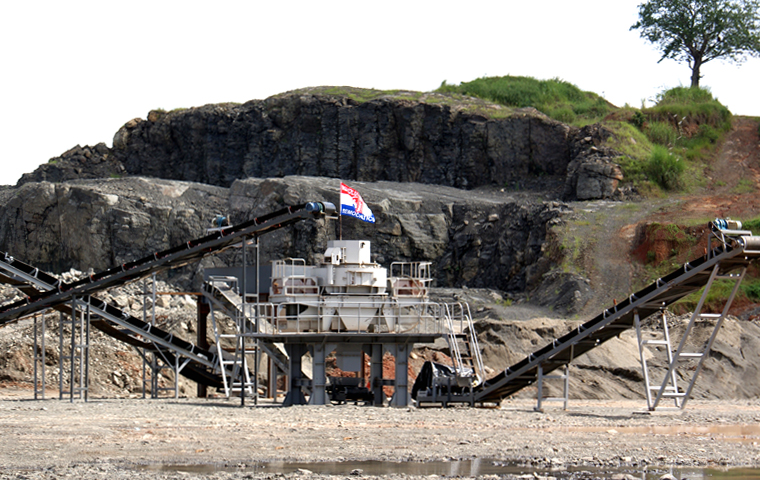 1.Wet sand making technological process
That is, the water will wash away the sand in the debris , water in such a way will be limited , if there is no water or water will be relatively deprived areas restricted , the traditional approach is to wet -based. Another approach is to produce dry method , this method can effectively mix all the ingredients , and this mechanism can guarantee the use of concrete sand performance, while for the remaining waste can be recycled to achieve circular .
2.dry Sand making technological process:
? Mainly dry processing equipment jaw crusher , VSI sand making machine , vibrating screen , etc. The process of quartz stone material through PEW jaw crusher processed into smaller stones , stone VSI sand making equipment after processing into sand , and then by vibrating sieve , the screening process and exclusive use of bar magnets magnet iron , finished materials classified loading .
What is the Differences of Wet sand process ? Wet sand making technological processing according to customer needs its main processing equipment jaw crusher , VSI sand making machine , circular vibrating screen , sand washing machine , etc. wheeled . Production process and the dry process is substantially the same sand , quartz quarry material through the jaw crusher processed into smaller stones , stone VSI sand making equipment after processing into the sand , and then by vibrating sieve , in the screening process using magnets rods and exclusive magnet addition to iron, iron material after entering wheeled sand washing machine for washing .
Any demand, please chat with us or leave me your email to [email protected]