As we all know that, The major raw mineral used in cement production that provides CaO is limestone (CaCO3). It is usually quarried from a calcareous rock, which in some locations already
has the desired mineralogical composition. Indonesia is rich in limestone mineral resources. It made the cement production line more easy and convenient.
Liming heavy industry designed the cement making production line:
Our manager according to different capacity and different customers designed different cement production line.
In generally speaking, There are three fundamental stages in the cement manufacturing process:
1. Raw mix preparation
2.Clinker formation
3.Cement grinding production line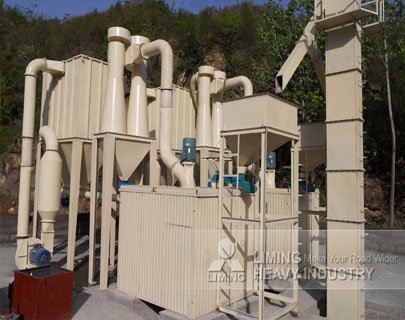 T130X SUPERFINE GRINDING MILL applied for cement production line;
In generally speaking, Grinding occurs at the beginning and the end of the cement making process.
Liming heavy industry designed the T130X series superfine grinding mill is widely paplied for cement making process,130X superfine grinding mill with innovative design is a new-type grinding machine evolving from the original patented product – TGM Super Pressure Trapezium Mill based on market research, feedbacks and suggestions of customers both at home and abroad. It's optimized on the foundation of TGM Super Pressure Trapezium Mill in function and structure, coming into being its .Approximately 1.5 tonnes of raw materials are required to produce 1 tonne of finished cement. The electrical energy consumed in the cement making process is in order of 110 kWh/tonne and about 30% of which is used for the raw materials preparation and about 40% for the final cement production by cement clinker grinding.
Production costs and environmental concerns are emphasizing the need to use less energy and therefore the development of more energy efficient machines for grinding and classification.
Any more detail, please leave me your demand to [email protected] or chat with me.