As is well known that, Liming heavy industry as one of the largest Manufacturer of 600tph larger scale mobile crushers in China, we supply different capacity mobile crushing plant which including the 100-200tph capacity , 300-400tph capacity mobile crushing plant, 500-600tph capacity mobile crushing plant, they all widely applied for the marble, barites, gypsum, clay, cretaceous, dolomite, mica, illite, pyrophyllite, vermiculite, sepiolite, attapulgite, pareto stone, alum, fluorite crushing and grinding plant.
Capacity:   500-600 TPH
Daily Production:   12000-16000T
Materials:    hard rocks, stones, minerals.
Raw Materials Max Feed Size:   <1000m
Discharge Size:   0-5mm / 5-20mm /20-40mm(according to the client's demands)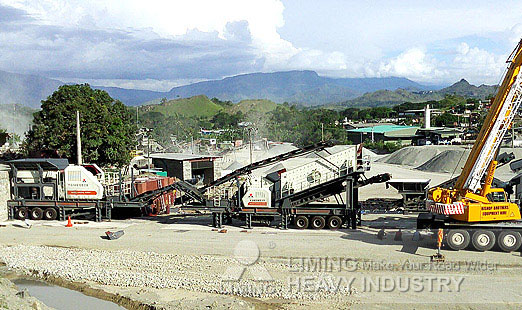 Liming heave industry supply the 600tph larger scale mobile crushing process plant, This production line is definitely kind of large-scale stone crushing plant with capacity 500-600 tph. Jaw crusher PE1000*1200 with capacity 400-800 tph is used as primary crushing equipment. There are several other models for higher capacity jaw crusher. Secondary crushing equipment adopts two cone crushers  coarse or medium whose capacity is 232-450 tph. Two vibrating screens are installed after cone crushers.
If you want to have more details information about our company or our 600tph larger scale mobile crushers in China, please feel free chat with our online service or leave your email and demand to our message box.
Email:[email protected]
Skype: fubaker1