Limestone mineral grinding technological process:
Limestone jaw crusher pe750x1060, limestone european type impact crusher, limestone cone crusher hpc220, limestone TGM190 trapezium grinding mill, vibrating feeder, vibrating crushing and screening machines and other auxiliary equipment.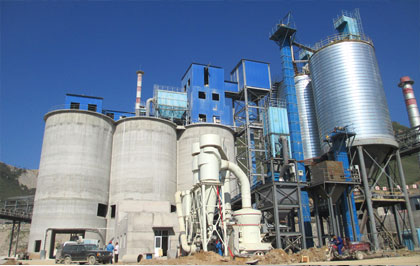 Limestone product application for heavy industry:
In paper making plant, limestone grinding plant is used for manufacturing limestone powder for Packing. Limestone is firstly crushed by limestone crusher, then the particles are grinded into powder by limestone grinding machinery. The powder with diameter less than 0.002 mm is used in Paper-making process for neutral sizing and coated paper.
In the absorbing reagent production line, limestone is crushed into the small size with 0-2mm by limestone crusher. These small particles that range of diameter is 0-0.45mm take up 50%. They can absorb sulfur dioxide.
In the cement grinding plant, limestone grinding mill is used to grind limestones into powder for cement clinker. Then these cement clinker with coal, gypsum powder go through calcination calcine to make white cement.
If you want to invest in limestone and cement grinding plant industry, please chat with us!