Compared with spring cone crusher What are the advantages of HPC hydraulic cone crusher ?
hpc hydraulic cone crusher,cs series cone crusher, spring cone crusher 
HPC hydraulic cone crusher of Liming Heavy Industry as the star of cone crushing equipment, compared with other cone crusher equipment has irreplaceable advantages.
First, the use of satellite boom arrangement, with two boom structure more favorable compared to the stress state of materials that require low.
Second, the use of high pressure hydraulic system designed to meet the needs of low-pressure equipment during normal operation has a relatively high margin pressure, improve the reliability of the hydraulic system.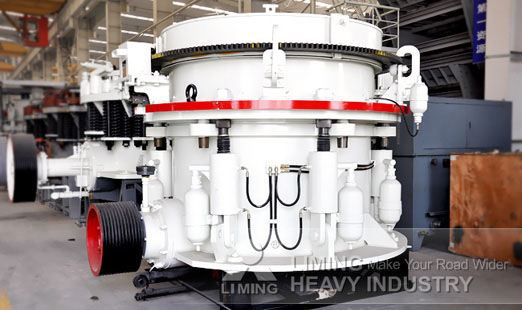 Third, Liming Heavy HPC hydraulic cone crusher station with integrated hydraulic oil, lubricating oil tank 650 liters, 180 liters of hydraulic oil tank, only 2.5 barrels of oil per refueling, 0.8 barrels of hydraulic oil.
Fourth, the use of large air-cooled radiator, reliable operation, space-saving, easy to install, and will not produce water leakage and other damage to the crusher extremely serious failure.
Five, Liming Heavy HPC hydraulic cone crusher selection of the world famous brands of controllers, sensors, valves, ensure equipment reliability.
Of course, we also supply the jaw crusher pe1060x750,jaw crusher pe 600×900, jaw crusher pe 1000×1200, cs cone crusher, spring cone crusher mobile cone crusher and so on.
If you want to buy our hpccone crusher, please contact us!