Flue gas desulfurization (FGD) based on the so-called lime(stone)-gypsum-process is the classic absorption process for cost-effective separation of sulfuric oxides (SOx, i.e. SO² and SO³) from flue gases with medium to high flow rates or sulphur oxide loads.
Flue gas desulfurization plants based on the lime(stone)-gypsum process are typically used for
coal or heavy-oil powered industrial (thermal) power plants
waste and toxic waste incinerators
chemical or petrochemical processing plants:
thermal processing facilities, e.g. calcination, sintering and roasting plants
Although the lime(stone)-gypsum FGD process belongs to the wet-scrubbing processes, most of the plants constructed by Steuler are operated without any waste water discharge.
The SOx is absorbed into the scrubber liquid and converted by absorbent into insoluble, reusable end-product gypsum. The gypsum, i.e. calcium sulfate of high purity, is then separated out of the process by filtration.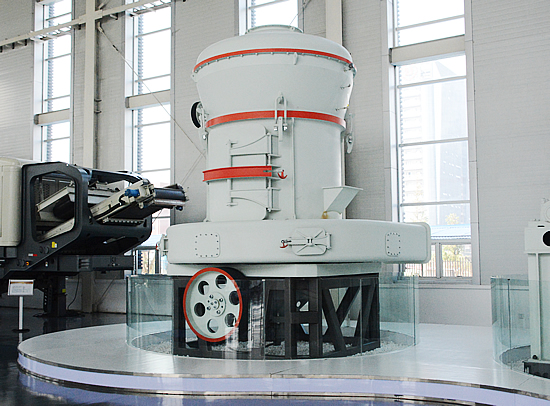 Power desulfurization processing plants overviews:
beneficiation, first used the PE stone jaw crusher as the primary for crushing limestone, ground into powder 200-300 purpose
limestone powder and water to form a slurry pump into the MTW grinding Mill s as an absorbent in contact with the flue gas full mix
The flue gas sulfur dioxide and calcium carbonate slurry and the oxidation reaction column from the lower portion of the drum into the air to produce calcium sulfate, calcium sulfate after a certain saturation, gypsum crystals form. After exiting the absorber gypsum slurry was concentrated, dehydrated to a moisture content of less than 10%.
Use the conveyor to the dehydration of gypsum silo stack, flue gas desulfurization after removing mist droplets through, and then after a heat exchanger to heat up the chimney into the atmosphere.