mobile crushing plant applied for construction waste processing in Russia
With the Russia construction industry greatly development, more and more construction waste affect people's lives, more and more government want to recycling the construction waste minerals.
Facing with the large amount need of construction waste crushing plant, Liming heavy industry concentrated to the construction waste crushing line research, and has gained mobile  construction waste jaw crusher patent issued by Stale Intellectual Property Office.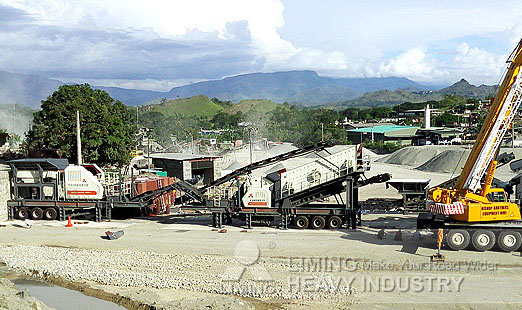 Liming heavy industry designed the whole set of mobile crushing plant which including the primary jaw crusher can crush the larger size construction waste mineral, the impact crusher and the cone crusher can crush the hardness the construction waste mineral.
It is reported that Liming heavy industry mobile jaw crushing plant has the following advantages:
1.Suit the construction waste containing fewer amounts of steel bars due to the half-opening discharging system.
2.Have lower energy consumption and environmental protection.
3. Simple structure, convenient maintenance, reliable operation and lower cost.
Any more demand for your project, contact us! we will response to you as soon as possible.