LM series vertical mill promote energy saving and emission reduction of cement making industry
cement lm series vertical mill, cement vertical roller mill, cement energy saving grinding mill, cement ball mill,
Recently years, With the construction industry greatly development , the construction cement mineral has a larger demand.
As is well known to all, the cement industry is energy and resource dependent industries, with the development of the national economy, energy saving and emission reduction become a hot concern, how to promote energy saving and emission reduction of cement industry has become very important, vertical mill equipment plays a great role in this respect.
The main consumption of fuel cost and power cost to occupy the cement plant, grinding power consumption accounted for the total power consumption of the previous 70%, about 110KWh/t. In this case, the vertical mill emerge as the times require.
Liming heavy industry designed the lm series Vertical mill is composed of the grinding roller and the grinding disc, it has the advantages of simple flow, high grinding efficiency, low power consumption.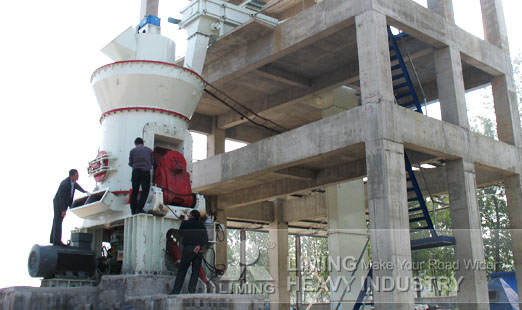 Liming heavy industry vertical grinding characteristics:
The dust collecting device can be electric precipitator and bag dust collector, the grinding of gas directly into the dust collector, the system reduces the number of devices, simplifies system configuration.
1. high grinding efficiency, low operation cost.
2. The lower construction, low investment cost.
3 .simple and reliable operation, convenient operation and repair.
4 .equipment drying ability is strong, the grinding materials widely.
5. product quality stability, particle size uniform.
6. environmental protection equipment, low noise, little dust, clean operation environment.
Any demand, contact us!