High Pressure Suspension Mill Overview:
High pressure suspension mill is a new proprietary product self-developed by the chief engineer of kefid. The YGM grinding mill bases on years' experience on development of grinding mills and combines actual conditions of application of grinding equipments. Moreover, it is according to the development demand of the grinding and milling industry. It created a new era of the international industrial grinding industry with high efficiency and low energy consumption.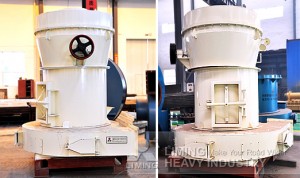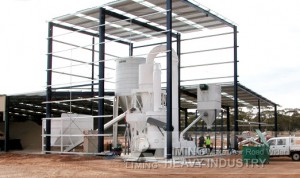 High Pressure Suspension Mill superiority:
(1) Unique design. In the grinding chamber of main machine, a 1500kg—2000kg of compressing device is designed on the upper part of the star rack. With the same power, the output is improved by 10-30%, the grinding force imposed on the material by the grinding device is improved by 800-1500kgf, and the fineness of the finished product can reach 1000 mesh.
(2) Good applicability to materials. It is applicable to different kinds of materials with Moh's hardness under Level 9.3.
(3) The dedusting effect is absolutely in accordance with national standards.
(4) The grinding roller adopts the most advanced and effective processing technique. Good seal effect is achieved through the overlapping multi-stage seal.
(5) Long replacement period of the grinding roller and the grinding ring, which gets rid of the shortcoming that the wear parts of the centrifugal crusher have a short replacement period.
(6) The grinding device adopts overlapping multi-stage sealing and the sealing performance is in good condition.
High Pressure Suspension Mill Working principle:
When entering grinding chamber, the raw materials are shoveled up by the shovels and grinded between the rollers and ring; the materials after grinding are brought into the separator along with the air from the blower, and the qualified fine powder became final products and come into the cyclone powder collector, the other unqualified powder fall down to be re-grinded. The circular air returns back to the blower that the above process will be repeated, and the remaining air enters the bag filter in order to protect the environment.