Gravel processing industry mobile crusher sale price
Processing of materials:Gravel
Production capacity: 200t / h
Discharge size: 0-5mm 5-20mm
Device Configuration: mobile crusher station, the crushing of the tire type mobile crusher (Symons Cone Crusher Model: Y3S1860CS160)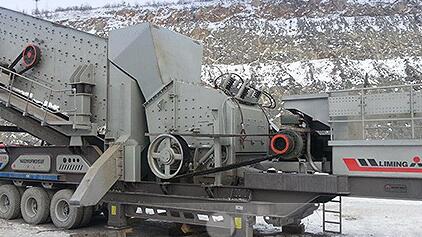 gravel  processing engineering profile:
After the site visit, analysis of the client gravel processing site specific geographical environment, our project engineers combine customer yield and product discharge size requirements for customer design a crushing tire mobile crusher station and the crushing of the tire mobile crusher station , mobile crushing station is equipped with high quality jaw crusher and impact crusher, crushing capacity, output of finished grain shape is good, while the mobile crushing station can achieve high productivity, large crushing ratio and excellent grain type in performance, efficiency, productivity, product quality and other aspects better, these two devices, supporting the use of online jobs to meet the needs of customers.
Mobile crusher sale price advantages:
Run the superior performance, great to meet our yield and product quality requirements
High efficiency
Best after-sale service
In order to repay the majority of old and new customers around the world, our mobile crusher year will usher in the biggest discounts! If necessary, please contact us!