First, difference of the working principle:
VSI vertical Impact crusher working principle : VSI series vertical impact crusher also called sand making machine combined by the feed, sub- feeders, eddy crushing chamber , impeller body , spindle assembly, gear and motor in seven parts, it use of " rock stone " principle , so that more materials for self- collision broken.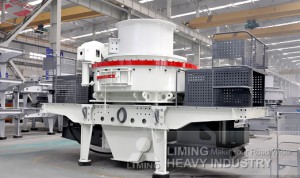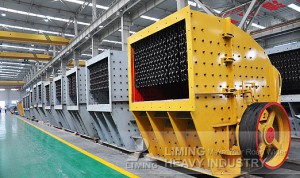 European type impact crusher working principle:
European type impact crusher is a use of impact energy to crush materials broken machinery. When the material are belt into the plate hammer area , subject to board the high-speed impact hammer was broken , and then was thrown to the rotor on top of the counter device broken again , and then bounced back and from back liner plate hammer area for re- crushing . This process is repeated until the material is broken to the desired size , the discharge from the bottom of the machine until the discharge port .
Second, differences of the crushing capacity .
European type impact crusher has the processing capacity 70-480t / h, VSI vertical impact crusher processing capacity 12-360t / h.
Third, the product size and the application are different.
Impact crusher especially suitable for medium crushing iron ore, non-ferrous metal ores, emery , bauxite, quartz sand , corundum , perlite, basalt and other different hard ores and rocks. VSI Vertical Impact crusher is very suitable for a variety of soft , medium hard ore coarse , medium and fine crushing degree in highway construction, water conservancy projects, building rubble , sand processing and other areas play a pivotal role.
Any more detail, click here!